COVID-19 Corona Virus NOTICE
Please be advised that due to the COVID-19 Virus the Museum will stay closed until further notice
We apologize for any inconvenience this may cause but feel it is the most appropriate action to take at this time.
There has always been a need to communicate from the time that there were two beings of any kind.
From Ancient Aboriginal Message Sticks to Today's Mobile Telephone.. Spanning ten of thousands of years.
J T (Jack) Parker. Peninsular Lineman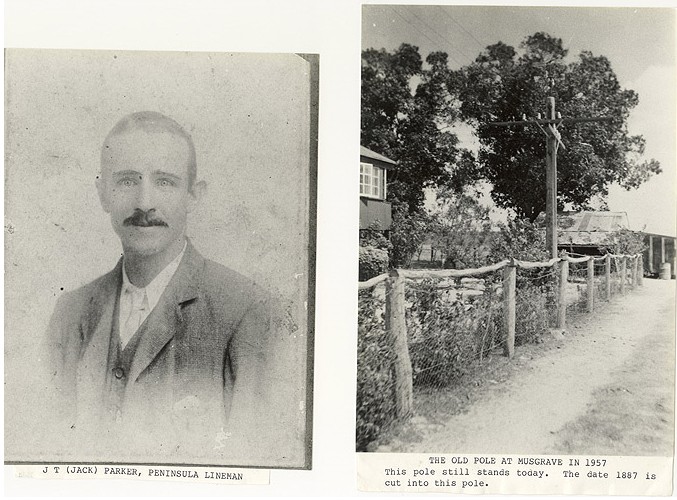 The Old Pole at Musgrave in 1957. This pole still stands today. The date 1887 is cut into this pole.
Les Robinson Car
Technician Les Robinson built this car on an old Model A Ford chassis during his spare time at Coen after retirement he drove the car to Melbourne
Moreton Telegraph Station 1959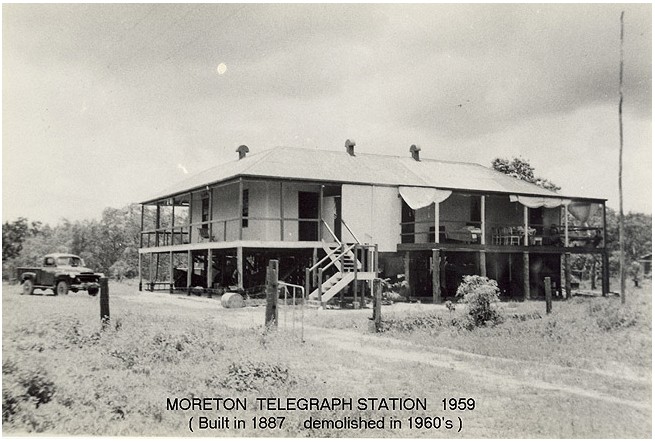 Built in 1887 demolished in 1960's
Cape York Carrier Terminal
The remains of Cape York Carrier Terminal as it looks today
Telegraph
Dated 24th September 1924